Sahara Imbiss
Sudanese Specialty and Best Falafel in Berlin
since 2010, we have been spoiling our guests with food and drinks from our home country and trying to bring Sudanese hospitality and warmth closer to you, as in Sudan.
Spices, herbs and ingredients, some directly from Sudan, in a well-dosed form give the dishes their typical, unmistakable touch of the house. Therfore everyone, who is looking for an authentic falafel in Berlin, is exactly right to visit us.
Enjoy Sudanese specialties just like we do at home!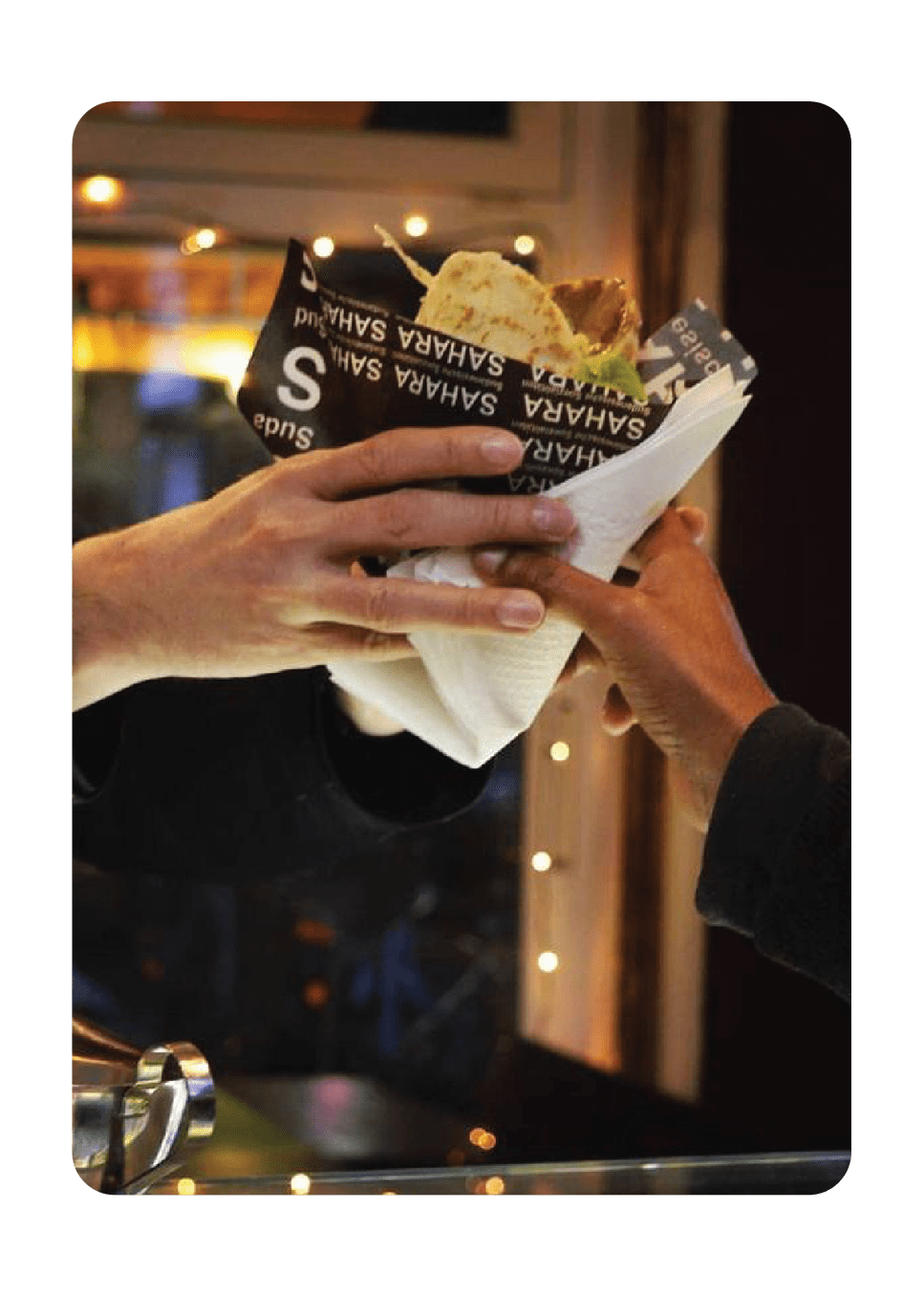 The Most Authentic Falafel In Berlin
---
Try it in any combination with Peanut-Sauce, Kofta, Chicken, Halloumi or Magali!
---
Our Delights
Enjoy our selection of Sudanese vegan-vegetarian and meat dishes on site , to take away ( pick-up service ), or delivered via our partner Lieferando .
---
---
You have a choice of all possible combinations of chickpea balls (falafel / tamiya), fried cheese (halloumi), meatballs (kofta / kofta), chicken and fried vegetables (magali).
---
---
Of course, with us everything is freshly prepared, without flavor enhancers and preservatives, for your well is close to our heart .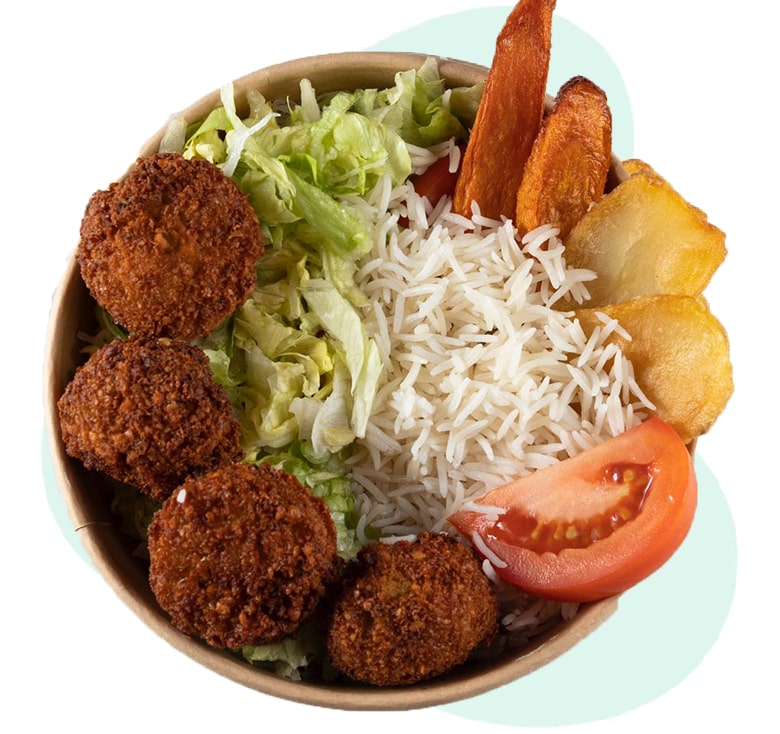 ---
Selected
Bowls
---
All bowls are served with rice, salad and peanut sauce
---
Sahara Bowl Special
Falafel, Halloumi, Chicken, Kofte and Magali The dish may contain traces of nuts
---
Sahara Bowl
Falafel, Halloumi and Magali The dish may contain traces of nuts
---
Chicken Bowl
The dish may contain traces of nuts
---
Falafel Bowl
The dish may contain traces of nuts
---
Kofta Bowl
The dish may contain traces of nuts
---
Fohl Bowl
The dish may contain traces of nuts
---
Tofu Bowl
The dish may contain traces of nuts
---
---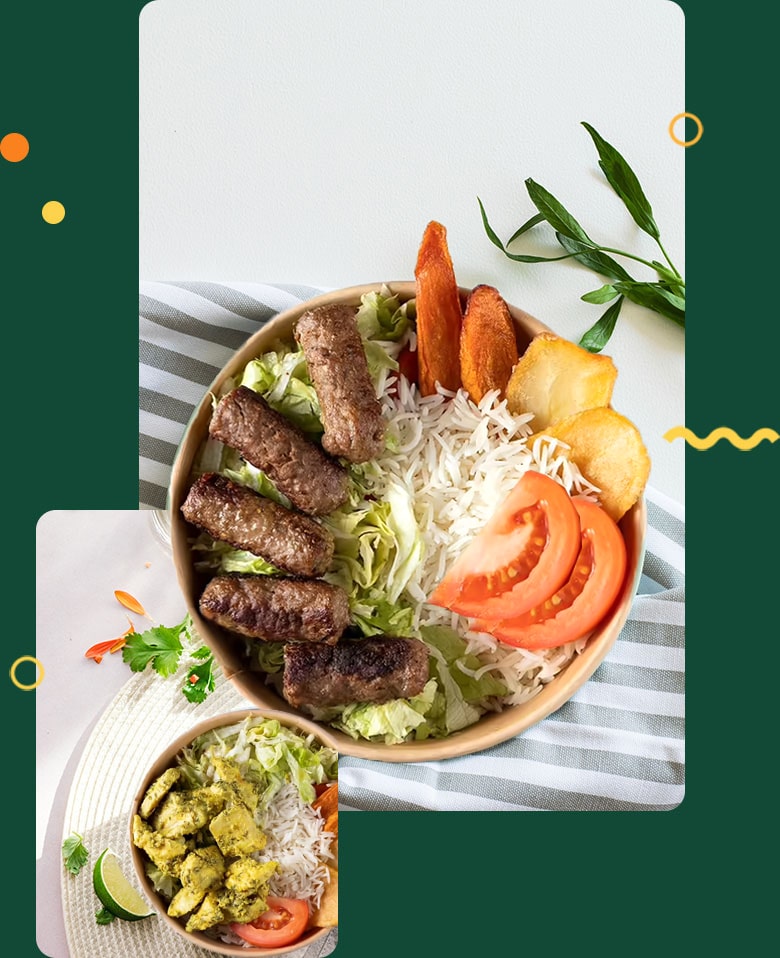 Sandwiches
---
Every Sandwich is served with a fresh salad and a homemade Peanut Sauce
---
Kofta Halloumi Magali
Grilled Beef, fried Halloumi cheese and fried Vegetables
---
Chicken Halloumi Magali
Grilled Chicken Breast, fried Halloumi cheese and fried Vegetables
---
Tofu Falafel Magali
Fried Tofu, fried Chickpea Balls and fried Vegetables
---
Falafel Halloumi Magali
Fried Chickpea Balls, fried Halloumi cheese and fried Vegetables
---
Tofu & Magali
Fried Tofu and fried Vegetables
---
Falafel & Magali
Fried Chickpea Balls and fried Vegetables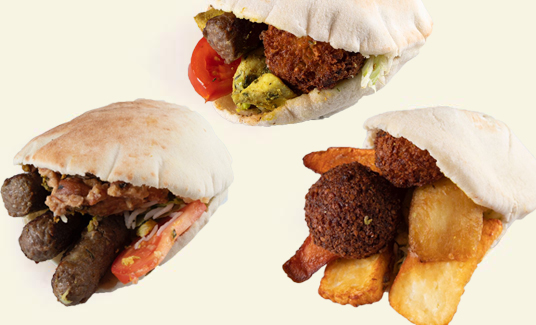 ---
Chicken & Magali
Grilled Chicken Breast and fried Vegetables
---
Chicken & Tofu
Grilled Chicken Breast and fried Tofu
---
Kofta & Tofu
Grilled Beef and fried Tofu
---
Kofta & Chicken
Grilled Beef and grilled Chicken Breast
---
Kofta & Magali
Grilled Beef and fried Vegetables
---
Halloumi & Chicken
Fried Halloumi Cheese and grilled Chicken Breast
---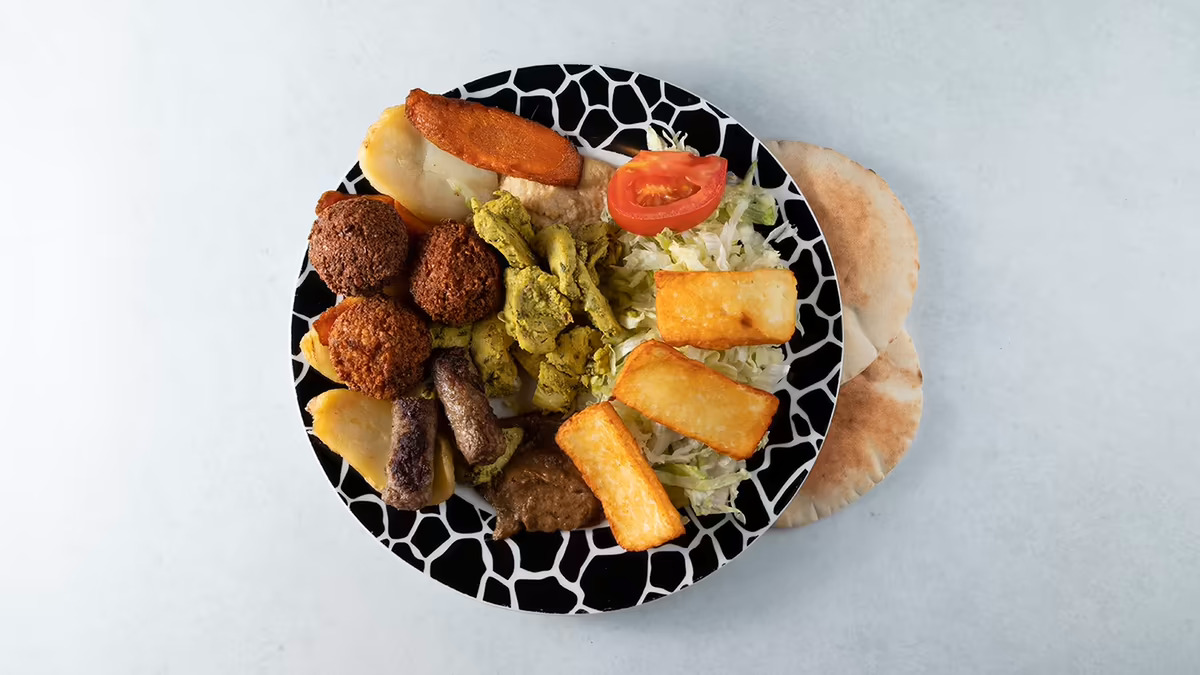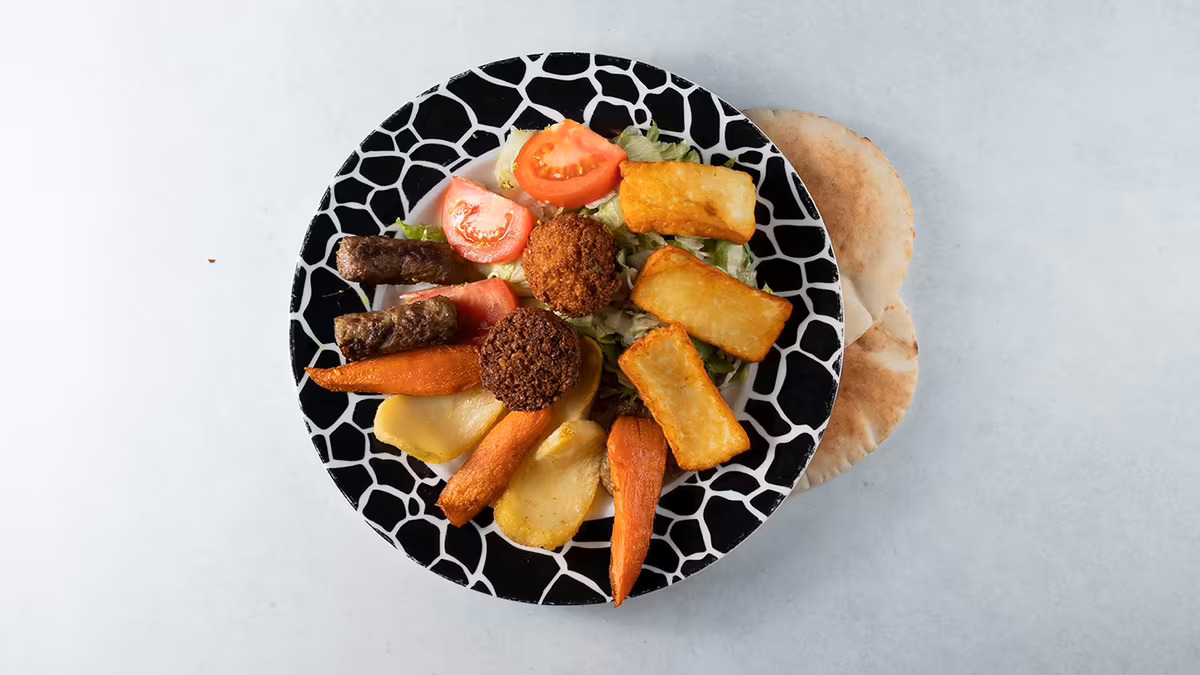 Sahara special plate with kofta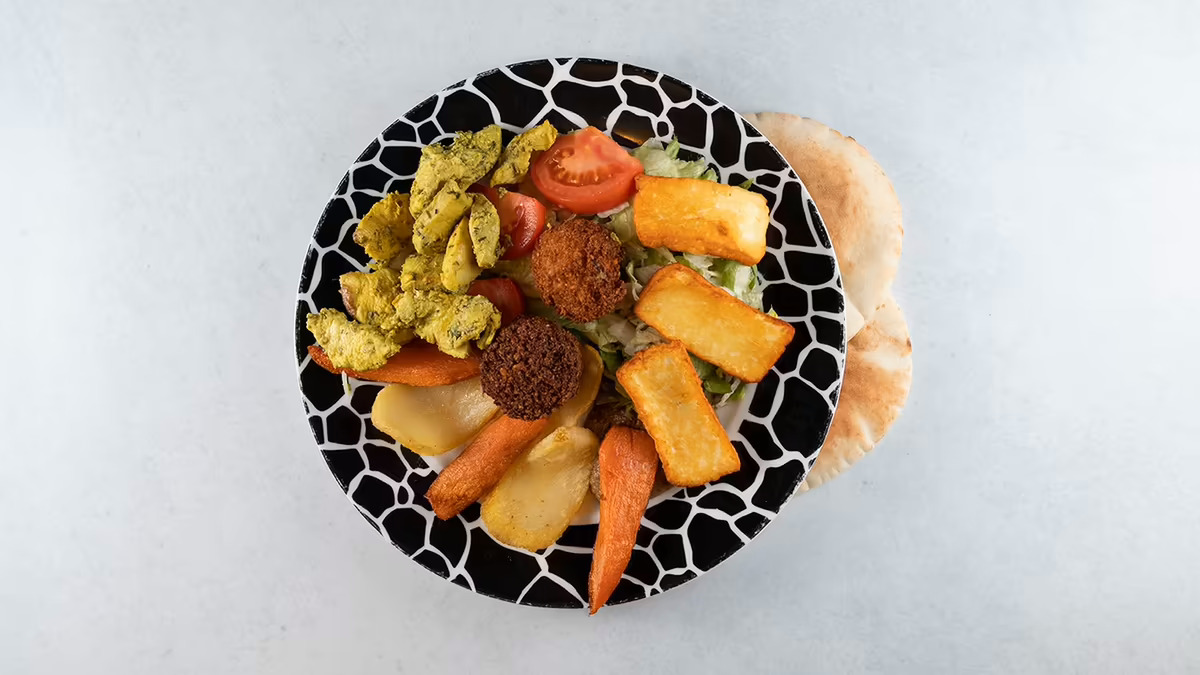 Sahara special plate with kofta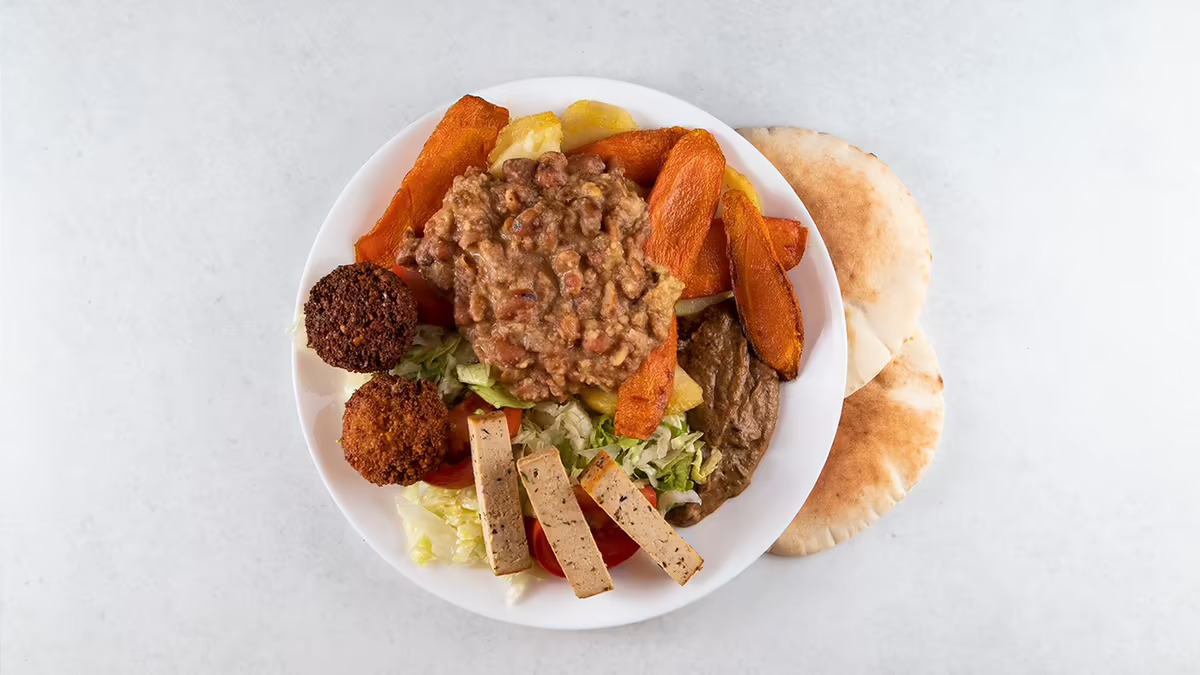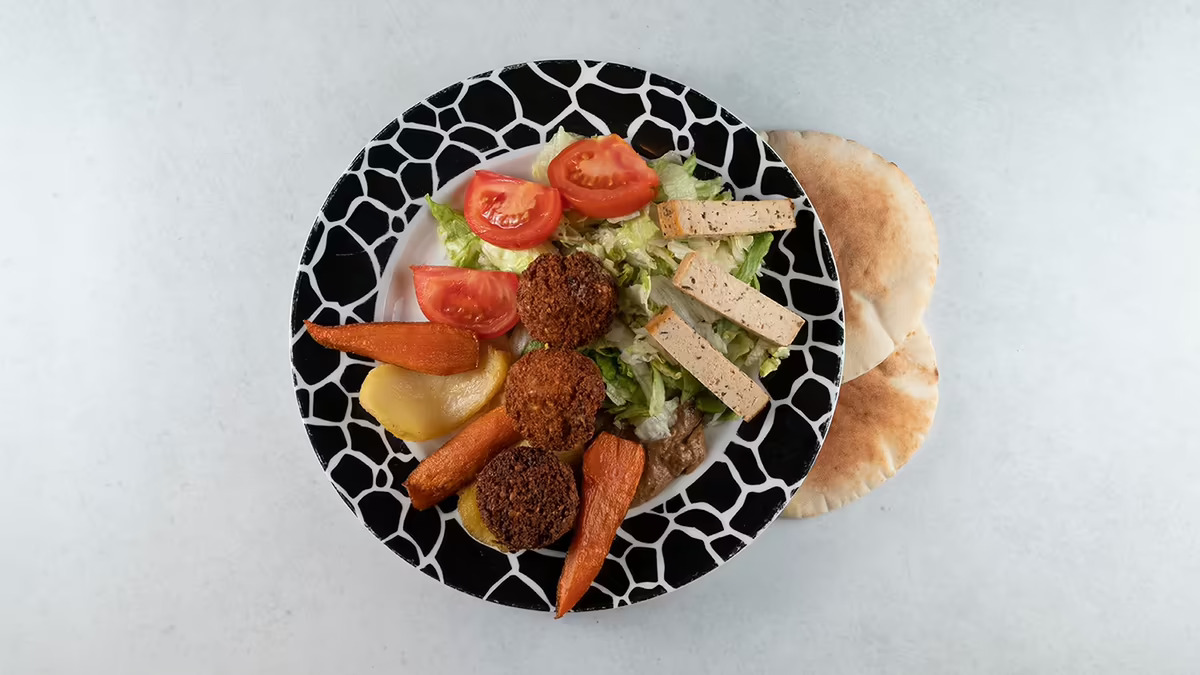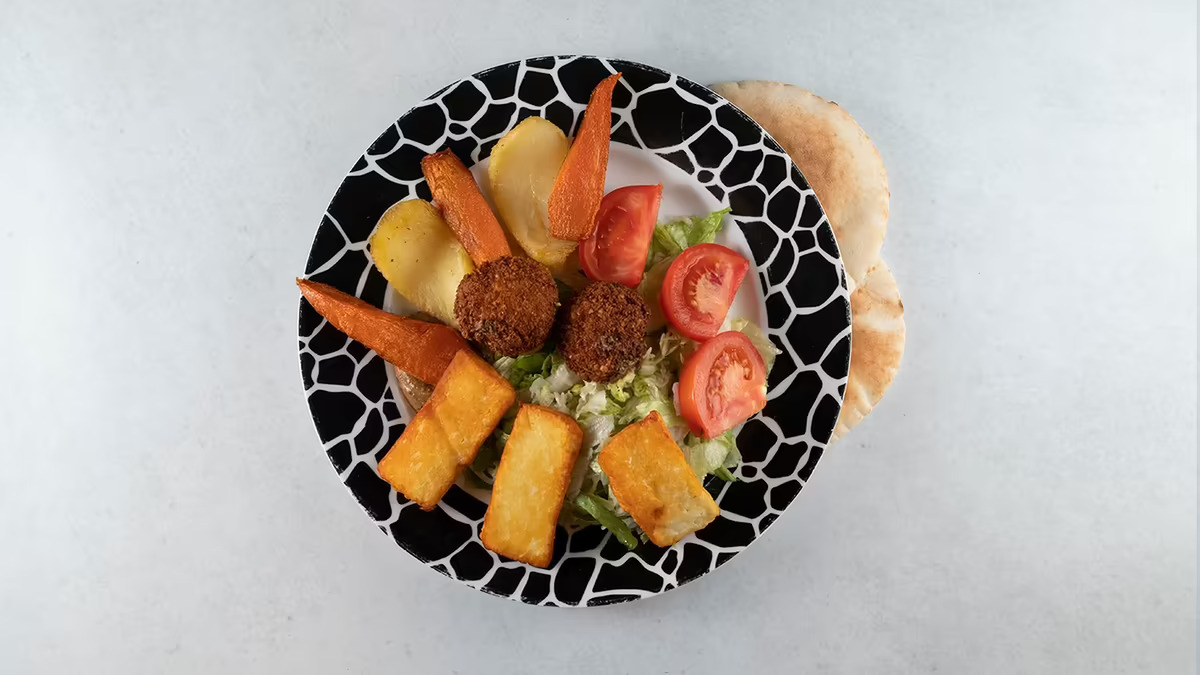 ---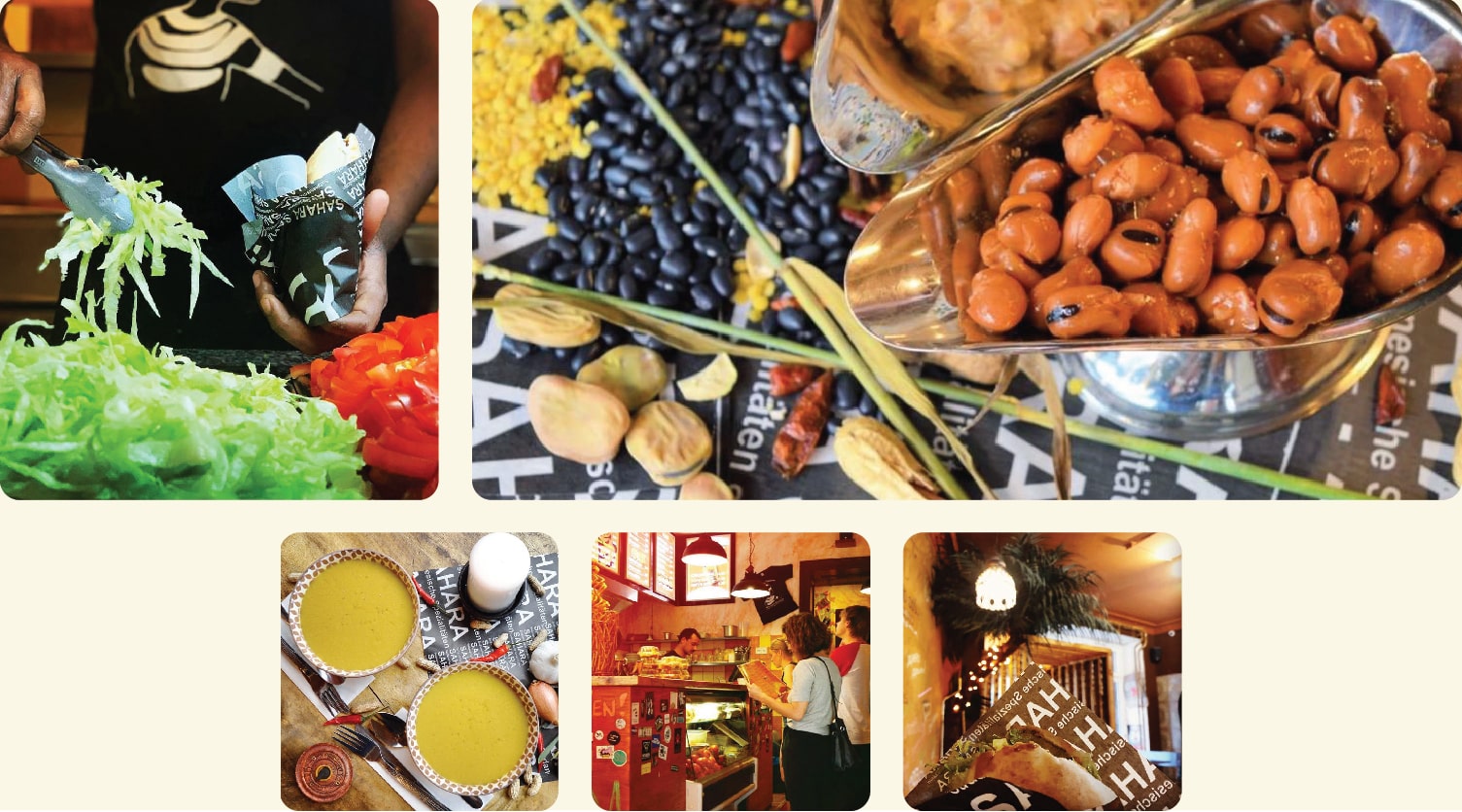 ---
Locations
Our locations of Sahara 7x in Berlin
Wedding
Fehmarner Str. 5, 13353 Berlin